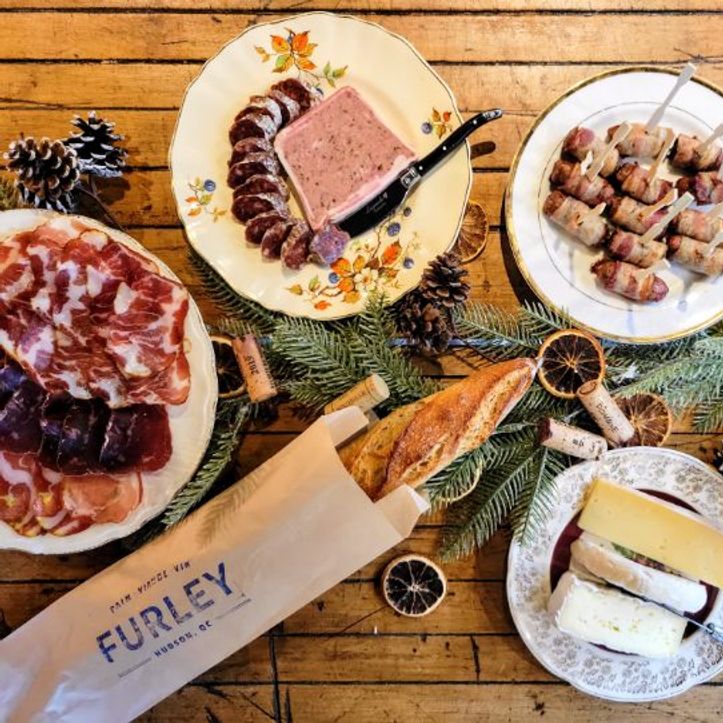 BOULANGERIE + BOUCHERIE ARTISANALE
ARTISANAL BAKERY, CRAFT BUTCHERY
407 MAIN, HUDSON, QUEBEC.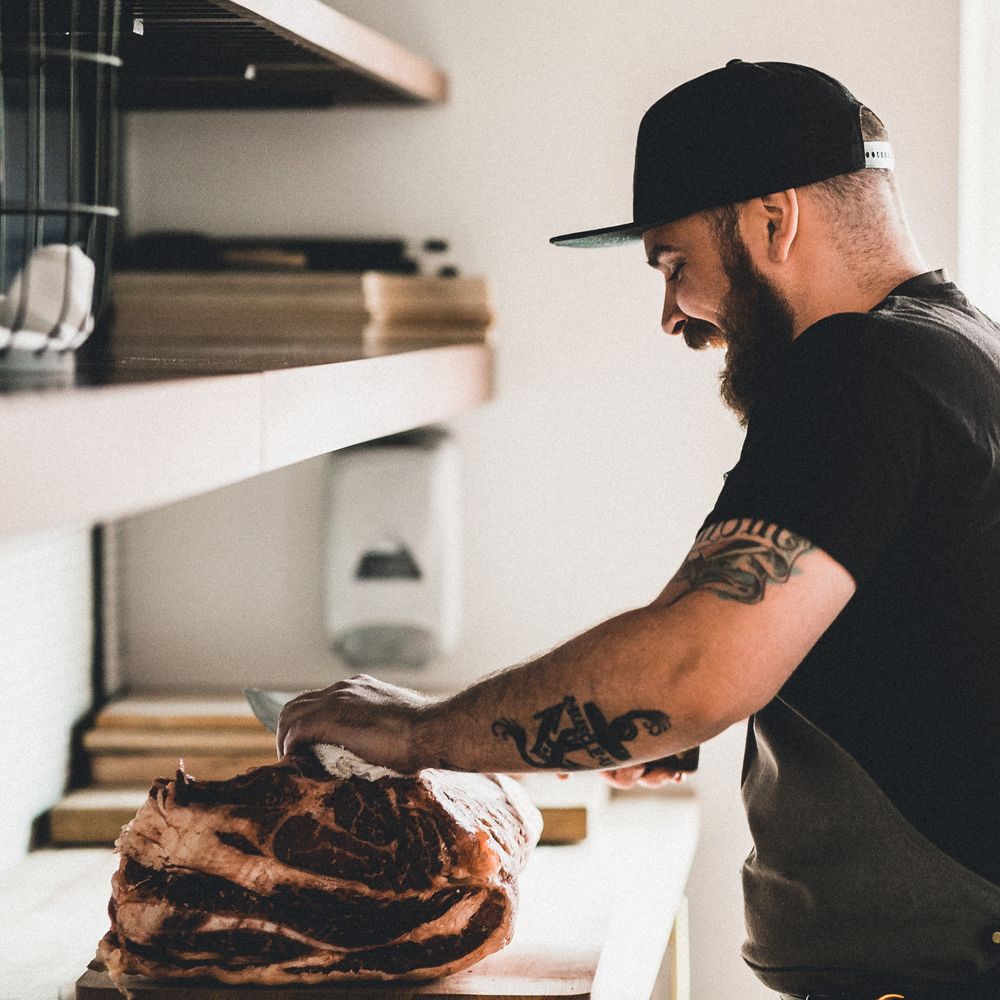 THE BUTCHER SHOP / LA BOUCHERIE
We're your local butcher, offering fresh cuts of beef, pork, lamb and chicken, as well as house charcuterie and freshly made sausages.
We work directly with a handful of small family-run Quebec farms who share our ethos of proper animal welfare.  Their animals are ethically raised, and truly free range.
--
Nous sommes votre boucher local, offrant des coupes fraîches de bœuf, de porc, d'agneau et de poulet, ainsi que de la charcuterie maison et des saucisses fraîchement préparées.
Nous travaillons directement avec une poignée de petites fermes familiales québécoises qui partagent notre philosophie du bien-être animal. Leurs animaux sont élevés de manière éthique et vraiment en liberté.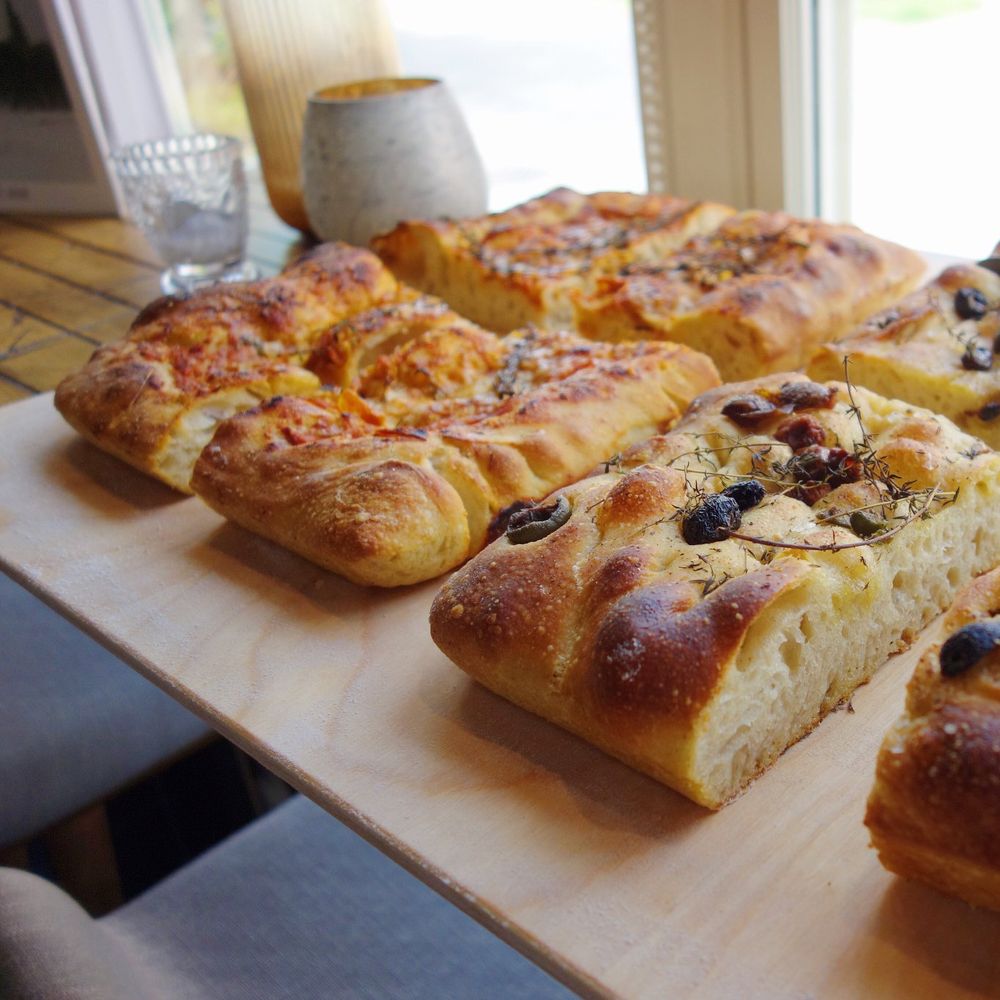 THE BAKERY / LA BOULANGERIE
Sourdough breads made from local flour are the star of our bakery. But you'll also find freshly made cinnamon buns, donuts, focaccias, Quebec cheeses and much more.
---
Les pains au levain à base de farine locale sont la star de notre boulangerie. Mais vous trouverez aussi des petits pains à la cannelle, des beignets, des focaccias, des fromages du Québec et bien plus encore.